EOTPRO Developments Inc. on Interactive Brokers
To subscribe to EOTPRO Developments Inc., log in to Client Portal, then select Menu - Settings - User Settings - Research Subscriptions (Configure Gear icon) - Current Subscriptions (Configure Gear icon)
---
EOTPRO Developments Inc. uses machine learning to create market return forecasts. The machine intelligence model is designed to use proprietary news alerts and displays ahead of web content, creating a potential window of opportunity.
Users can visualize stocks of interest in a large group with high return or high risk potential in real time. This resource is designed to allow traders an opportunity to better understand what is happening in the financial markets. Click here to see the 'hit rate analysis' screenshot.
For more information click here to view EOTPRO product video.
Analysis on news stories and potential price movements. Covering US stocks.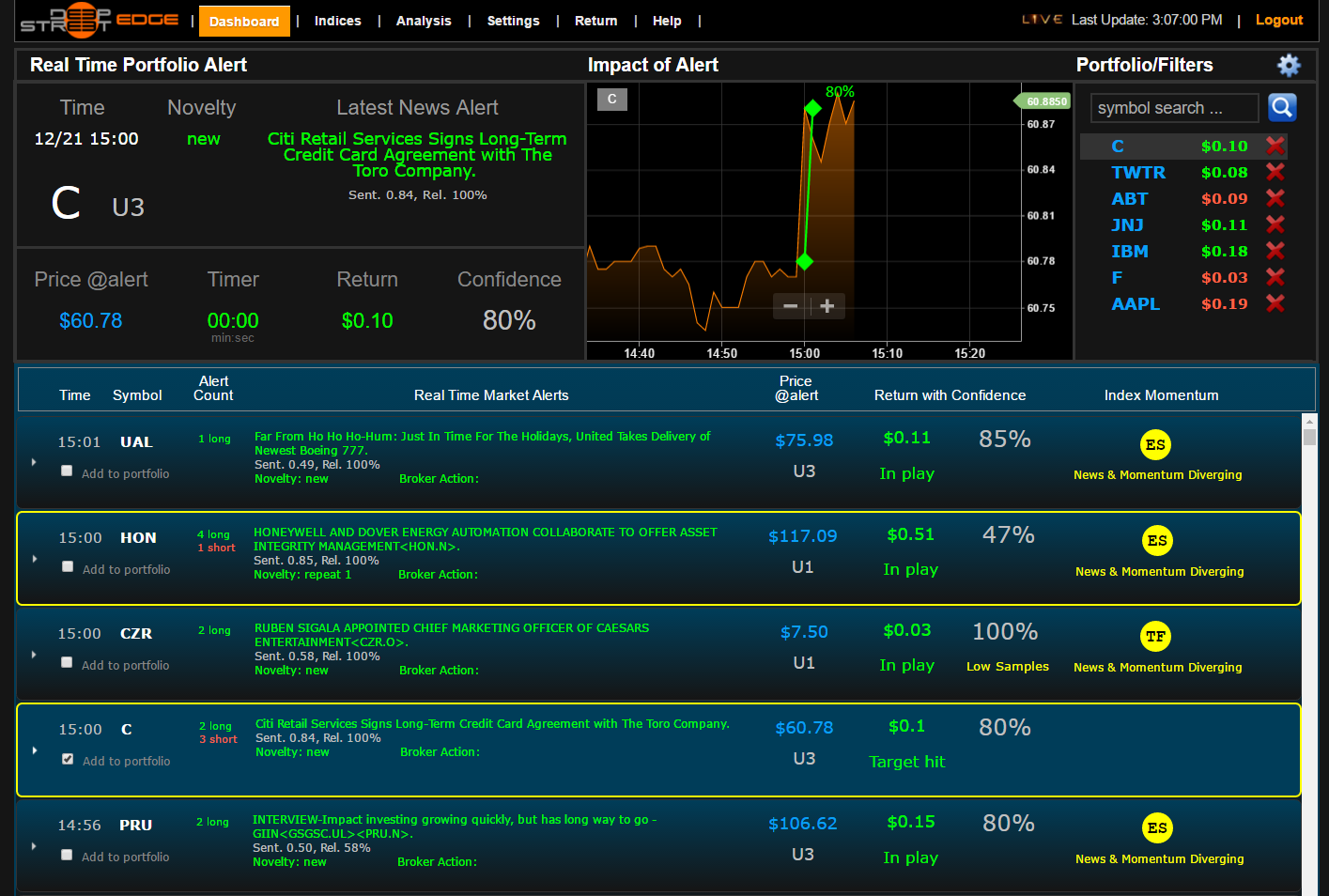 Machine learning shows high probability entries on indices.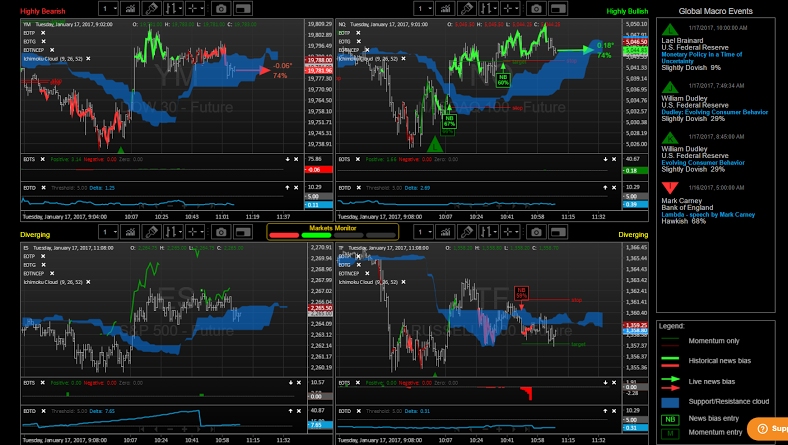 Please visit us here: DeepStreet EDGE